Hydrogen evolution via noble metals based photocatalysts: A review
Asieh Akhoondi

Department of Chemical Engineering, Arak Branch, Islamic Azad University, Arak, Iran

Ankush Sharma

School of Physics and Materials Science, Shoolini University of Biotechnology and Management Sciences, Solan 173212, India

Dinesh Pathak

School of Physics and Materials Science, Shoolini University of Biotechnology and Management Sciences, Solan 173212, India

Mohammad Yusuf

Department of Chemical Engineering, Universiti Teknologi PETRONAS, Bandar Seri Iskandar, 32610, Perak, Malaysia

Taye B. Demissie

Department of Chemistry, University of Botswana, Notwane Rd, P/bag UB 00704, Gaborone, Botswana

Rui-tang Guo

College of Energy Source and Mechanical Engineering, Shanghai University of Electric Power, Shanghai 200090, People's Republic of China

Adnan Ali

Luxi Polymetal Co. Ltd., Abuja, Nigeria
Abstract
In recent decades, the use of photocatalysts in the evolution of hydrogen (H2) has received much attention. However, the use of the well-known titanium oxide and another photocatalyst as a base for noble metals is limited due to their major weakness in electron-hole pair separation. The use of cocatalysts can be a good way to overcome this problem and provide better performance for the evolution of hydrogen. In this review, suitable high-efficiency cocatalysts for solar hydrogen production have been thoroughly reviewed. New strategies and solutions were examined in terms of increasing the recombination of charge carriers, designing reactive sites, and enhancing the wavelengths of light absorption. Several new types of cocatalysts based on semiconductors in noble groups and dual metals have been evaluated. It is expected that these photocatalysts will be able to reduce the activation energy of reaction and charge separation. In this regard, the existing views and challenges in the field of photocatalysts are presented. The characteristics of monoatomic photocatalysts are reviewed in this manuscript and the latest advances in this field are summarized. Further, the future trends and upcoming research are also briefly discussed. Finally, this review presents noble metal-based photocatalysts for providing suitable photocatalysts on a larger scale and improving their applicability.
Downloads
Download data is not yet available.
Keywords:
Photocatalyst, H2 production, Semiconductor, Visible light, Bandgap, Synthesis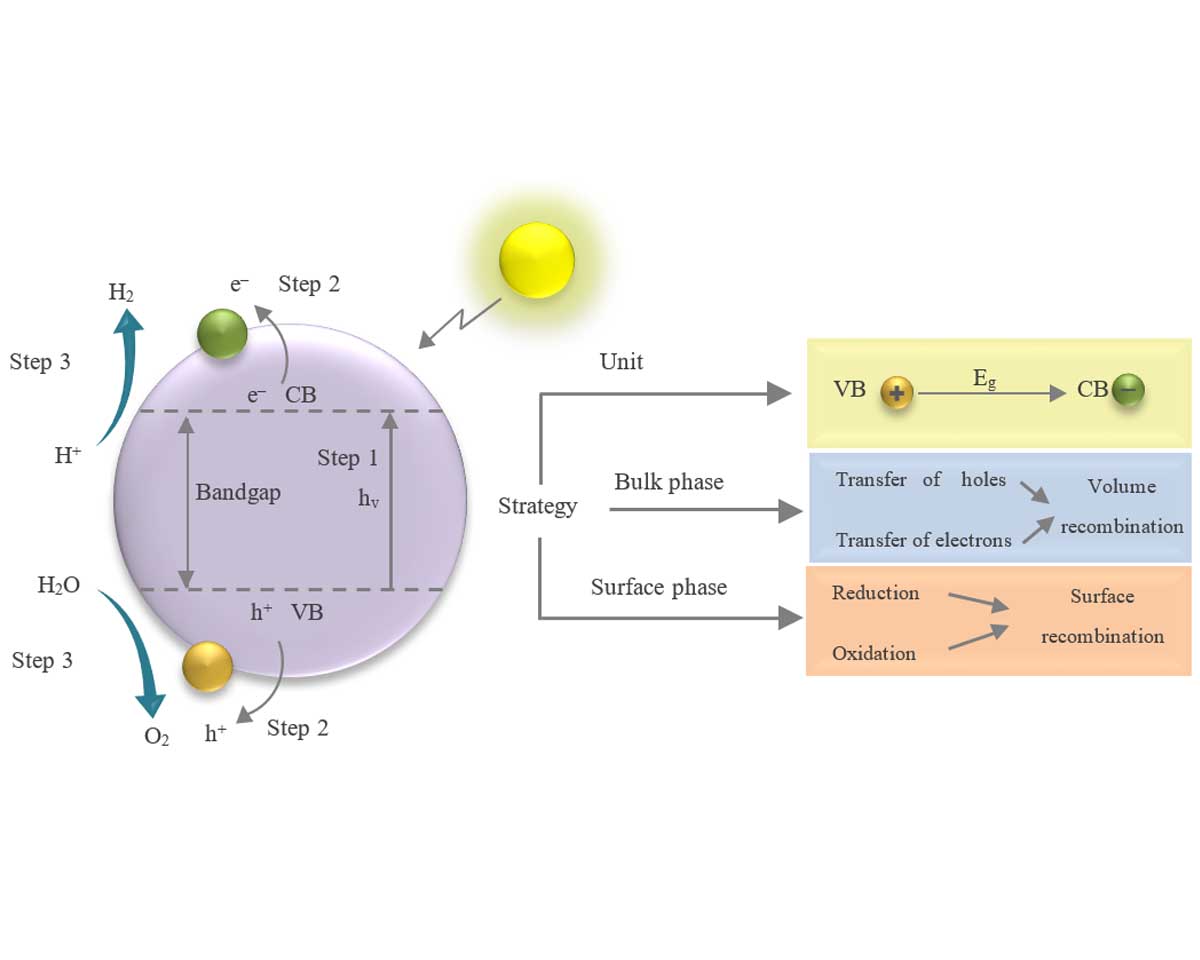 Submitted
2021-11-05
Published
2021-12-29
How to Cite
Akhoondi, A., Sharma, A., Pathak, D., Yusuf, M., Demissie, T. B., Guo, R.- tang, & Ali, A. (2021). Hydrogen evolution via noble metals based photocatalysts: A review. Synthesis and Sintering, 1(4), 223-241. https://doi.org/10.53063/synsint.2021.1468
Copyright (c) 2021 Asieh Akhoondi, Ankush Sharma, Dinesh Pathak, Mohammad Yusuf, Taye B. Demissie, Rui-tang Guo, Adnan Ali
This work is licensed under a Creative Commons Attribution 4.0 International License.
Copyright
Authors are the copyright holders of their published papers in Synthesis and Sintering, which are simultaneously licensed under a Creative Commons Attribution 4.0 International License. The full details of the license are available at https://creativecommons.org/licenses/by/4.0/.
All papers published open access will be immediately and permanently free for everyone to read, download, copy, distribute, print, search, link to the full-text of papers, crawl them for indexing, pass them as data to software, or use them for any other lawful purpose without any registration obstacles or subscription fees.