Development of cordierite-based glass-ceramics by slip casting through selecting the appropriate sintering conditions
Mohammad Javad Maleki

Ceramics Department, Materials and Energy Research Center (MERC), Karaj, Iran

Hudsa Majidian

Ceramics Department, Materials and Energy Research Center (MERC), Karaj, Iran

Sara Banijamali

Ceramics Department, Materials and Energy Research Center (MERC), Karaj, Iran

Mohammed Zakeri

Ceramics Department, Materials and Energy Research Center (MERC), Karaj, Iran
Abstract
The present work aims to prepare a dense cordierite-based glass-ceramic through slip casting and consequent heat treatment procedures. In this regard, sintering conditions were considered as the key variables to improve the properties of the glass-ceramic. For this purpose, glass frit powder was prepared through melting oxide powders (in the system of SiO2-Al2O3-TiO2-K2O-CaO-MgO). The mixed powders were then heat treated at 1450 °C for 1 hour and quenched in water. The glass frit powder was slip cast using the appropriate dispersant. Sintering was carried out by one-step, two-step, and three-step procedures. Specimens were characterized in terms of various analysis techniques including dilatometry, X-ray diffractometry, scanning electron microscopy, and mechanical strength measurement. Among the examined specimens, the sample sintered by a three-step approach was considered the optimized one which attained zero porosity. According to the obtained results, cordierite crystals were observable in this glass-ceramic matrix. A low coefficient of thermal expansion and a low dielectric constant were observed for the optimized glass-ceramic sample. The obtained results confirmed that the homogenous distributions of crystalline phases are responsible for the appropriate and desirable properties of the prepared glass-ceramic.
Downloads
Download data is not yet available.
Keywords:
Cordierite, Glass-ceramic, Slip casting, Sintering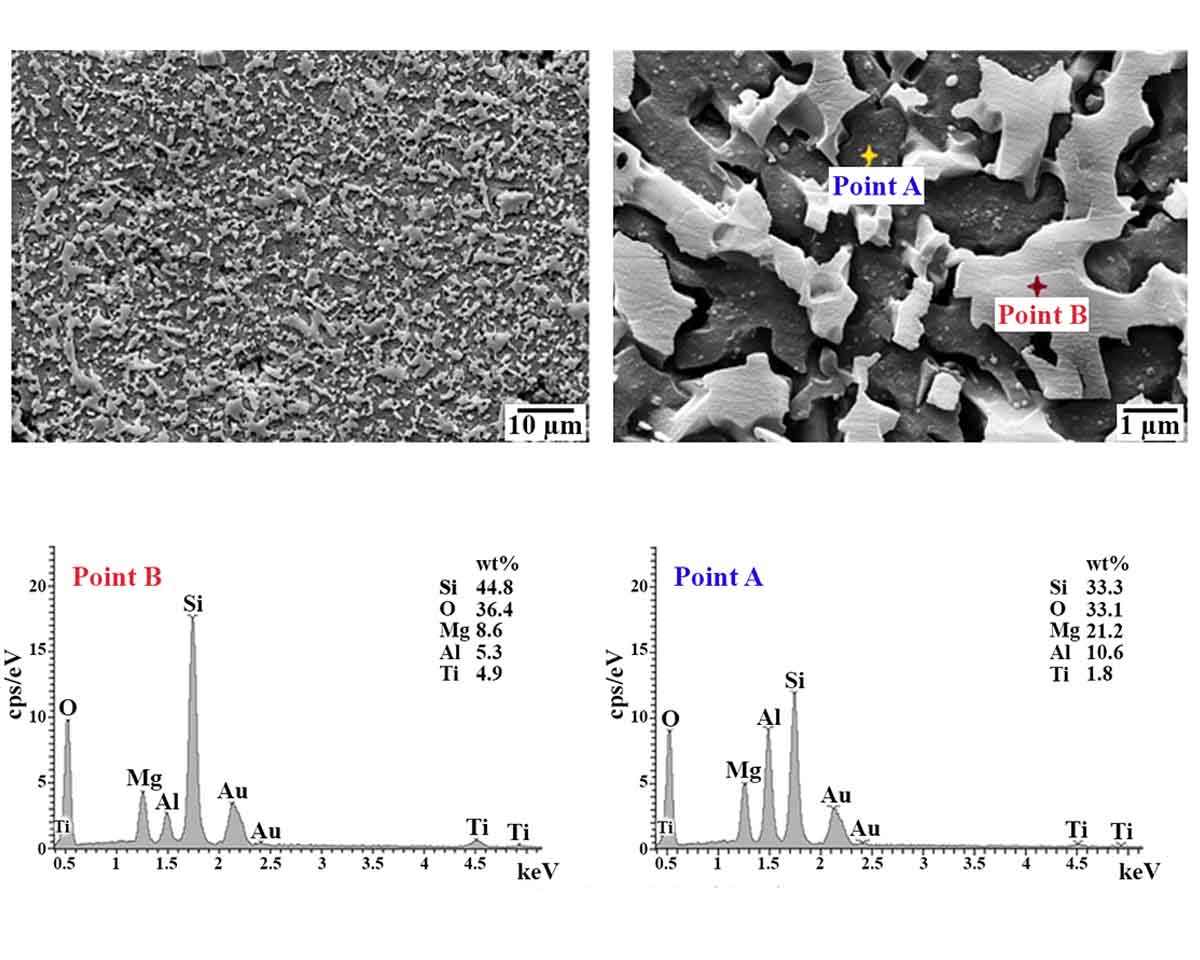 Submitted
2022-05-23
Published
2022-06-29
How to Cite
Maleki, M. J., Majidian, H., Banijamali, S., & Zakeri, M. (2022). Development of cordierite-based glass-ceramics by slip casting through selecting the appropriate sintering conditions. Synthesis and Sintering, 2(2), 84-91. https://doi.org/10.53063/synsint.2022.22116
Copyright (c) 2022 Mohammad Javad Maleki, Hudsa Majidian, Sara Banijamali, Mohammed Zakeri
This work is licensed under a Creative Commons Attribution 4.0 International License.
Copyright
Authors are the copyright holders of their published papers in Synthesis and Sintering, which are simultaneously licensed under a Creative Commons Attribution 4.0 International License. The full details of the license are available at https://creativecommons.org/licenses/by/4.0/.
All papers published open access will be immediately and permanently free for everyone to read, download, copy, distribute, print, search, link to the full-text of papers, crawl them for indexing, pass them as data to software, or use them for any other lawful purpose without any registration obstacles or subscription fees.