Non-catalytic applications of g-C3N4: A brief review
Milad Sakkaki

Department of Mechanical Engineering, University of Mohaghegh Ardabili, P.O. Box 179, Ardabil, Iran

Seyed Mohammad Arab

Department of Mechanical Engineering, University of Mohaghegh Ardabili, P.O. Box 179, Ardabil, Iran
Abstract
The g-C3N4 which is well known as a polymeric non-metal semiconductor, has been fabricated by thermal polymerization. It has also been used in catalytic applications including, photo-catalysis, removal and degradation of pollutants in water, Friedel-Crafts reactions, oxygen reduction reaction and etc. It has drawn noticeable research attention due to its economical and affordable fabrication, non-toxicity, biocompatibility, good thermal and electrical conductivity, high hardness, Corrosion resistance, and fireproofing properties. Therefore, the g-C3N4 has found non-catalytic applications including composites, cutting tools, improving surface properties, light emitting devices, optical sensors, and solar cells. In the current review, the novel and non-catalytic applications of g-C3N4 have been highlighted.
Downloads
Download data is not yet available.
Keywords:
Graphitic carbon nitride (g-C3N4), Cutting tools, Composite, Non-catalytic applications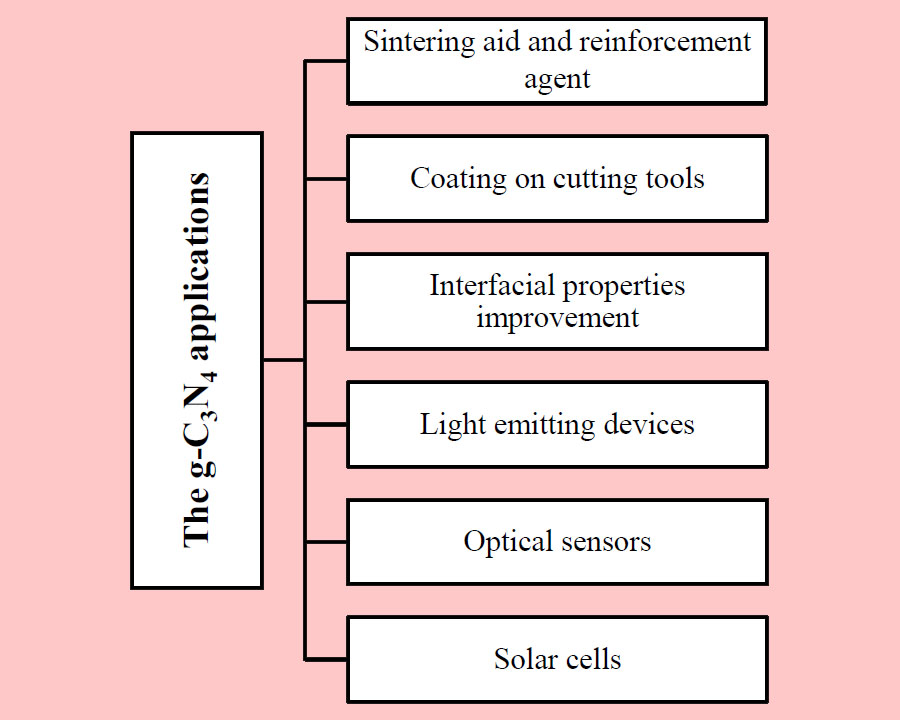 Submitted
2022-10-24
Published
2022-12-30
How to Cite
Sakkaki, M., & Arab, S. M. (2022). Non-catalytic applications of g-C3N4: A brief review. Synthesis and Sintering, 2(4), 176-180. https://doi.org/10.53063/synsint.2022.24126
Copyright (c) 2022 Milad Sakkaki, Seyed Mohammad Arab
This work is licensed under a Creative Commons Attribution 4.0 International License.
Copyright
Authors are the copyright holders of their published papers in Synthesis and Sintering, which are simultaneously licensed under a Creative Commons Attribution 4.0 International License. The full details of the license are available at https://creativecommons.org/licenses/by/4.0/.
All papers published open access will be immediately and permanently free for everyone to read, download, copy, distribute, print, search, link to the full-text of papers, crawl them for indexing, pass them as data to software, or use them for any other lawful purpose without any registration obstacles or subscription fees.